FOR IMMEDIATE RELEASE:
As the world continues to be a chaotic place, we celebrate some heroes at home: the Wildland Firefighters.
Salida resident and author Kristen Moeller lost her home in a wildfire in 2012. Her latest book Phoenix Rising: Stories of Remarkable Women Walking through Fire tells the heart-wrenching stories of twenty women who suffered loss in western wildfires. Moeller is hosting a book launch and benefit concert to honor the men and women who tirelessly fight fires on all of our behalf on April 9th from 7-9 at the Salida Steam Plant. World renown band The Kin and, Salida's own Lily Pinto is opening. All proceeds will benefit the Wildland Firefighter foundation.
More specifics:
About the event: A concert, book launch and fundraiser for the Wildland Firefighter Foundation (http://www.wffoundation.org) to support the families of firefighters killed in the line of duty & to assist injured firefighters and their families.
About the Entertainment: The Kin was formed in NYC and has toured the world many times over, as headliners as well as opening for Coldplay, PINK, Bon Jovi and Rod Stewart. Their EP on Interscope earned them a gold record down under. After a year in the studio, their new album, MODERN PRIMITIVE, will be released this Summer.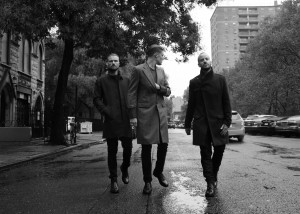 Check them out: http://youtu.be/gXZYyetUMIE
Local artist Lily Pinto will be opening for the Kin!
About the book: Phoenix Rising: Stories of Remarkable Women Walking through Fire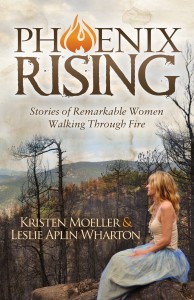 tells the heart-wrenchingtales of twenty women who suffered devastating loss in western wildfires. It highlights the importance of being prepared for disaster and having a safety plan, as well as never taking anything in life for granted. At the event, all proceeds from the sales of the book will go to the Widlland Firefighter Foundation. Please go to www.Amazon.com or any of your other favorite online retailers to get your copy today!
About the Foundation: The Wildland Firefighter Foundation's main focus is to help families of firefighters killed in the line of duty and to assist injured firefighters and their families. They honor and acknowledge past, present, and future members of the wildland firefighting community, and partner with private and interagency organizations to bring recognition to wildland firefighters.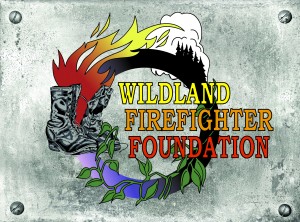 Wildland firefighters represent the diversity of the land they protect. They are federal, state and local firefighters, private sector firefighters, interface firefighters, and volunteers from rural communities and towns across the United States. Many are long-time career professionals, some much newer to the job. They're ordinary people doing an extraordinary job – a community of committed individuals who work and train to protect our private and public lands.
About Kristen (the MC): Bestselling author, coach and TEDx speaker, Kristen Moeller MS, utilizes decades of training in counseling and personal growth to champion those who become lost in their wild journey through this wacky world. After losing her home to a raging wildfire, Kristen practiced what she preaches by turning to writing as she walked through grief. Kristen has appeared on NPR, ABC, Fox News, as well as in the New York Times and the Huffington Post. Recently featured on A&E's Tiny House Nation, Kristen and her husband have found themselves at home in Salida, Colorado.
Tickets $15 in Advance $20 at the Door – www.SalidaSteamPlant.com