On an island, far far away from any mountains that remind me of anything to do with the awful forest fires that consumed our state and turned my life upside down, I received an email from a kindred spirit. She wrote, "I stumbled upon your blog when I was researching PTSD and forest fires. I was looking for anything that would tell me I was somewhat normal in what I was experiencing." She goes on to tell me she lost her home in the Waldo Canyon fire and thanked me for letting me know she wasn't alone in her devastation.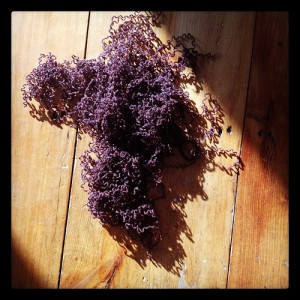 This many miles away, I was compelled to write and tell you - I needed to hear
this
. I send my words into the stratosphere and wonder whose hearts I might be reaching. I keep writing anyway as it is my therapy and expression. I risk writing the same things over and over and boring my readers. I risk my heart and soul as I bare both. I feel my feelings and question if I am "normal". I still have some (not many, but some) people in my life who think I should be moving on by now and that the depth of my emotions are concerning. I internalize their judgment (and, yes I know, it is born out of love and concern) and judge myself. Not that I needed any more judgmental voices to model as I have plenty of my own. I should be... I shouldn't be... should should should. Here I am in paradise and I shouldn't shed a tear. Being in paradise I should always, every moment of every second, be grateful. I should realize that this too is my life and I should marvel at the wonder of it all. Always.