The Countdown
In four days we are on a plane to Florida to commence our 26-day odyssey of recuperation and – let's just say it – escape. We need a break. We need to get away from here. We need breathing room. We need rest. I need it. And, I believe, my husband needs it even more.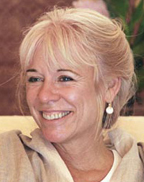 We hit another dead end with our building process when we discovered that once again, the plans we had been working on since May were over budget. This was, to say the least, a major disappointment. What we hoped would be a smooth process has been a heartbreaking one. Now, having lost 2 months in the building process, we leave town with no plan, no start date and quite unsure of the next step when we return. And, we need to let it all go. Our attorney pointed out in his Yoda way, that we are operating more out of frustration and less out of logic. I absolutely agree. The frustrations that are part of normal life have become exaggerated and the fire caused frustrations seem monumental. We are breathing and counting down: 4 more days, 4 more days, 4 more days.
We both will do some work next week in addition to attempting to finish the dreaded inventory list all the while knowing there are so many things missing from our memory. And, I still have the goal to turn in my re-write before I go. Many days have been spent sitting side by side with my editor as we push to achieve this goal. We have a plan for next week, an Aug 8th deadline – and if I make it, it will be miraculous. As I sat with Ellen yesterday, we frequently fell into much needed hysterical laughter. She is a kindred spirit and I have trusted her with my vision and words. Together, we are piecing together what we think this next rendition of "Waiting for Jack" should be at a time when I have less clarity then ever about what I believe.
We keep coming up against questions and themes that I can't seem to answer. So today, I am jumping at the opportunity to trick my psyche into answering the unanswerable. As a guest on "A Fresh Start with Sallie Felton", I figured this would be the perfect way to see what I say to the following questions:
How have your views on waiting changed? What did it mean before the fire? What does it mean now?
You were an advocate that people be "a fierce disruption of the ordinary". You certainly had a disruption of your ordinary. How do you feel about disrupting the ordinary now?
We hear stories about people having inspiring transformational changes in the midst (or as a result) of crisis. Has this been true for you?
What is the connection between grief and waiting?
On a spiritual there is a lot of talk about the concept of non-attachment. How does it feel to lose your possessions and things you were attached to?
The truth is, I don't know the answers… I thought I could write and have answers emerge but so far it's not clear. Just what do I think about waiting these days? I don't really know. Everything is up for grabs. Lately, my focus has been more on patience then on jumping, although since the fire, there have been places I have jumped where I might not have before. Such as:

Last Sunday, getting a lightening bolt tattoo on my shoulder. Wasn't called to do that before… Wasn't called to do it until I walked into the tattoo parlor where they were doing a benefit for fire victims. I filed this under "this is what happens when you take a fire victim to a benefit for fire victims and tattoo parlor"…

Doing stand up comedy twice. Most definitely would have found excuses not to do this one…. Still one of the bravest – and most terrifying – things I have ever done. I think it tops bungee jumping out of a hot air balloon.  (and for those so inclined, here is the link to my most recent appearance at the Improv in Denver – eeeks!)

Oh, and then there is saying yes to going to India for a month. Haven't talked much about this but jumped into it in the blurry first days and weeks after the fire.

Sometime early on in this grand adventure, Dusty asked me if I wanted to go to India with Gangaji. In a split second, I said, "YES!" and committed even before talking to David. For the first time in 22 years, Gangaji is returning to India where she studied with her teacher Papaji. A pilgrimage, the trip will include a 5-day silent retreat, weekend study courses and convening with local Satsang.

I fell in love with Gangaji through her book, A Diamond in Your Pocket, in April of 2011. That book and her more recent were the only two I carried from my home. Her message is simple and clear: nothing is wrong, there is nowhere to get – and apparently inside of us is an eternal quiet presence of being. All that stuff that is too simple for our convoluted minds to comprehend – or really believe. At least my mind anyway. If you get it – and live it – power to you. For my brain it must be more complicated than that. It cannot be that simple! No way, no how. Have I made myself clear?

For a very long time, David and I had the practice of reading Gangaji first thing in the morning. As a seeker for many many years, and after a multitude of spiritual teachers, psychological explorations, courses and more, Gangaji still experienced a chronic dissatisfaction. After meeting her teacher Papaji in India, she had a moment of realization – but shares openly that it wasn't then all resolved in a neat and tidy package. It took many more years of study for her to fully incorporate his simple message to "Stop". She now teaches her followers to stop: stop seeking, stop searching, stop trying to get somewhere and be someone. Her own very human struggles, self-doubt and angst completely resonated with me. And, her message is we can stop right now, in the moment. We don't need 10 years on the mediation cushion, a Vegan diet, a mantra or even a pilgrimage to India. We just need to stop right now.

Of course, I think I need a pilgrimage to India. And, at the same time, I know I don't need it. And, I am going. And, who knows what I will find – or not find. In the meantime, we take a pilgrimage to the Bahamas. Hopefully, we will resume reading Gangaji. Hopefully our exaggerated startle response will simmer down. Hopefully we will smile more than we frown. Hopefully, we will come together and connect over something other than our frustration. Hopefully, we can let go of the question of where we will live in September. Hopefully, we will let the salt air soothe our souls.

Hopefully we will sail into the sunset but not fall off the edge of the earth.

Tags: Gangaji