The potential of legacy exists in all of us. Its heat burns in our soul, yet it's often ignored. If we fear the fire, we may never know why we are here. We must ignite our legacy by telling our stories and owning our wisdom. If we don't, the flame will go out.
If you are at the point in your life where you wonder if what you have done REALLY matters, you're in the right place….
After all these years, you still dream of….
Being fully at home with yourself and your life
Creating a legacy that reflects who you REALLY are
Living life with NO regrets
Knowing exactly what you're supposed to be doing and doing it, NOW!
Yet, you wake up in the middle of the night, restlessly wondering if what you do really matters.….Something still feels incomplete.
You have accomplished A LOT and you still have a longing for something more.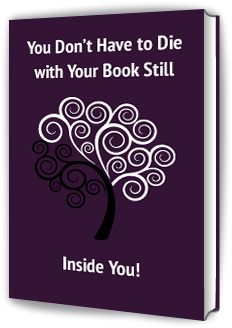 You are so "busy" in life, that you forgot to pay attention to what you REALLY want to create. Now, with the pathway cleared away…you have the opportunity to make the impact you are here to make, right now.
My clients are women over 50 who have walked through the fires of life and desire to live their legacy through writing a book.
Writing a book is one of the biggest adventures in life! And, it can be a daunting task. 80% of the population says they have a book inside them. Yet, only around 2% actually ever write that book! There are so many reasons people stop. I am here to champion you in expressing your words and getting YOUR message out in the world so you don't have to die with your book still inside you.
Introducing the Ignite Your Legacy™ Mentoring Programs!  
As a Bestselling author, a Publisher, a coach with a Masters in Counseling and 25 years in the field of personal development, I am passionate about guiding my clients through the book writing and process with ease and joy!
Ignite Your Legacy: Live Like it Matters.  Write Your Book So it Does.
If you are a woman over 50 who is ready to explore the topic of legacy, please apply for a free 30-Minute Mastermind Consultation. You can fill out my online application by clicking here.
Featured On: